Have you been curious about axe throwing? Are you ready to see what everyone's been talking about? But wait, how much is axe throwing? It may be less than you think.
To learn more about where to throw axes and how much it costs, read on.
How Much Does Axe Throwing Cost
The cost of axe throwing can vary depending on how often you plan to play and the type of facility or event you choose. If you're looking for an organized event, for instance, it will likely cost more than if you were to simply rent a lane at a participating axe-throwing facility.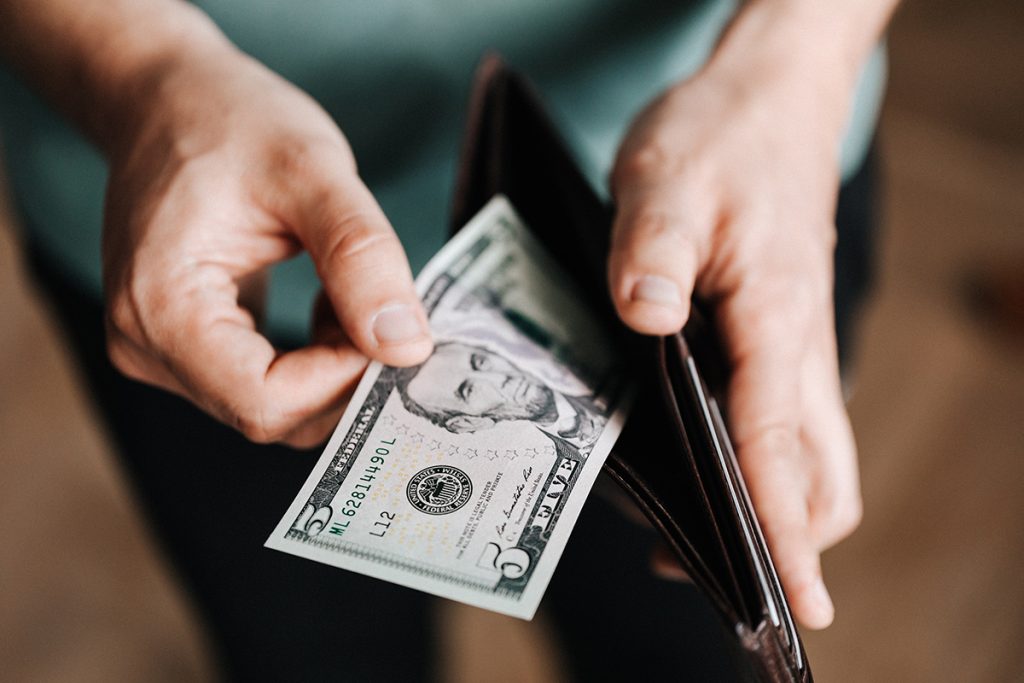 Most facilities offer multiple packages that range from $20 per person for an hour to $50 or more. Organized tournaments can also be expensive, with registration fees ranging from $30-$50 per person. At Lumber Jack's Axe Throwing in Los Angeles, it only costs $30 for an entire hour of axe throwing fun!
So if you're looking for an amazing experience near North Hollywood with your friends, we suggest an axe throwing session at Lumber Jack's Axe Throwing. You and your group will have an absolute blast learning to throw axes thanks to our super friendly staff members. Book your unique experience at Lumber Jack's today!
Lumber Jack's Axe Throwing in LA
Looking for an axe throwing facility in Los Angeles that you won't ever forget? Then look no further than Lumber Jack's Axe Throwing in Northridge. Our axe-throwing lanes feature a variety of targets with distances from 15 to 30 feet, perfect for beginners and pros alike.
All axe-throwing sessions come with a fun coach who will ensure everyone in your group or party has the safest and most enjoyable experience possible. We provide all the necessary equipment and instructions for a successful session.
We also offer Axe-Throwing leagues, tournaments, birthday parties, and team-building events! Whether you're looking to bring your friends together for an unforgettable experience or to challenge yourself and your co-workers in a friendly competition, Lumber Jack's will make sure you all have so much fun hitting each target on our course.
Sippin' Saturdays Starts Now!
Have you heard the good news? Lumber Jack's Axe Throwing is now serving beer and wine at their Los Angeles venue on Saturdays. Yee-haw!
Bring your family, co-workers, or buddies out and grab some drinks as you take up axe-throwing challenges together. Bask in the thrill of competition in a safe and fun environment while sipping on your drink without having to hit a bar!
We Host Private Events
At Lumber Jack's Axe Throwing, we are dedicated to providing a unique experience for our guests. From private events like birthday parties and league play to corporate events and team-building exercises, we provide the perfect atmosphere for bonding with friends or colleagues.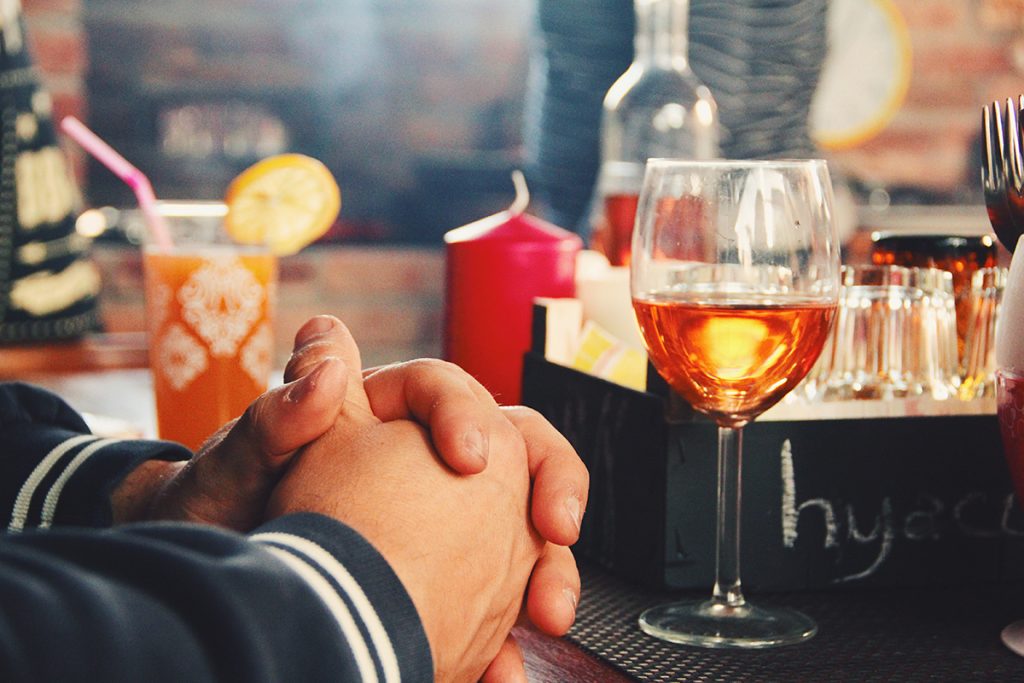 Whether you're interested in throwing axes for fun or looking to take part in one of our competitive tournaments, Lumber Jack's is a great option for those looking for the best axe throwing experience in Los Angeles.
If you're ready to have the best axe throwing experience while receiving truly great service, visit Lumber Jack's Axe Throwing in Los Angeles, CA for your next event!
Competitive Tournaments
At Lumber Jack's Axe Throwing in Los Angeles, CA, we don't just offer casual axe throwing, we also provide competitive axe throwing leagues and tournaments for those looking to challenge their skills against friends or colleagues.
All scores will be logged in the official WATL league app/scoreboard and can qualify you for regional and national level tournaments with prizes as high as $50,000!
Our Winter League Prizes:
1st Place: Custom WATL Jersey (8-week league only) + $150 gift certificate
2nd Place: $100 gift certificate
3rd Place: $50 gift certificate
World Axe Throwing League (WATL)
The World Axe Throwing League is the governing body for competitive axe throwing, providing a standardized set of rules and regulations. The WATL ensures safety, fair play, and healthy competition for all participants.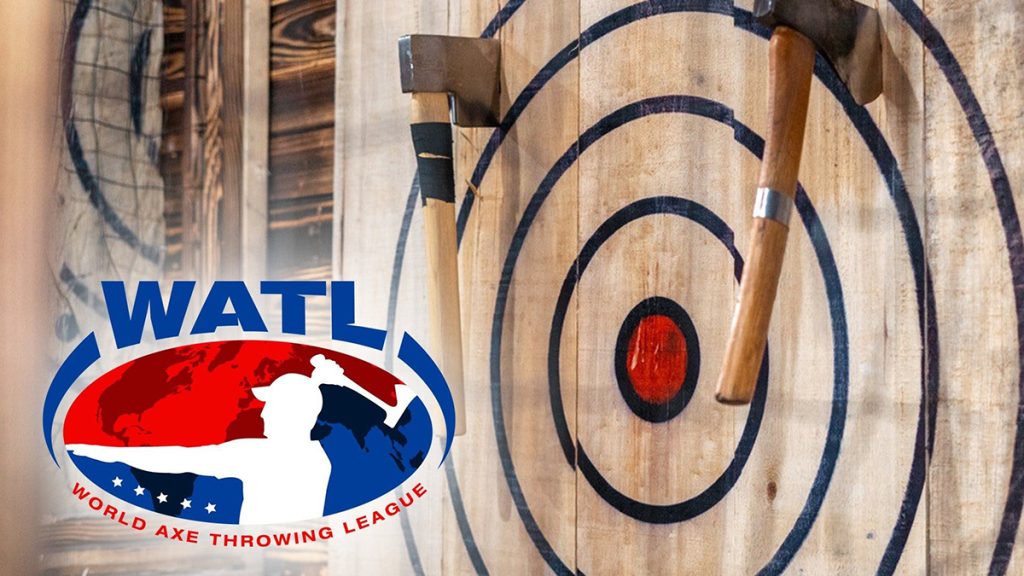 Becoming a member of this league gives individuals the chance to participate in sanctioned axe-throwing tournaments around the world. With the help of WATL, axe throwers can advance their skills and compete against other skilled participants in an exciting sport.
Plus, league events aren't solely about competition, they're also a great opportunity to learn tips and tricks from more experienced throwers and make some new friends!
For more information on how you and your friends can become league members simply visit our website.
Always Practice Axe Safety
We kindly ask that groups arrive 10 minutes early to your reservation time. For safety reasons, everyone in your party must wear closed-toe shoes, be at least 16 years old or older, and sign a safety waiver. If you are 18 or over, please make sure to bring a valid government-issued identification card with you when checking in.
Our axe-throwing facility has axe-throwing lanes so you will be spaced out appropriately from other players, not in your group. So you're able to have a great experience even in small groups of friends or family.
Frequently Asked Questions
Is axe throwing dangerous?
No, axe throwing is a safe and fun sport! Our experienced coaches will review proper etiquette and safety guidelines before each session.
How many throws do you get in axe throwing?
It depends on the type of game you are playing. As you become more experienced, however, games can be adapted to include multiple throws.
Can I host my corporate event here?
Yes, corporate axe-throwing events are a great way to create an enjoyable yet competitive atmosphere. Our experienced coaches will help facilitate the event and ensure everyone has a safe and fun experience.
Do I need to have axe-throwing experience to play at Lumber Jack's Axe throwing?
No experience is necessary. All of our coaches are experienced axe throwers and they're more than happy to provide instruction on proper technique, form, and game rules.