Are you looking to join the exciting and growing world of axe throwing? Axe throwing is a popular sport that involves throwing an axe at a target, and it's great for corporate events, birthday parties, or for just enjoying the day with your whole family! Before heading in, it's important to know if you meet the minimum age requirement. Lumber Jack's Axe Throwing will explore all the criteria involved in determining whether or not a person is allowed to participate in axe throwing. Read on fellow axe throwers for more details and insight into how old you have to be before hitting your first bullseye!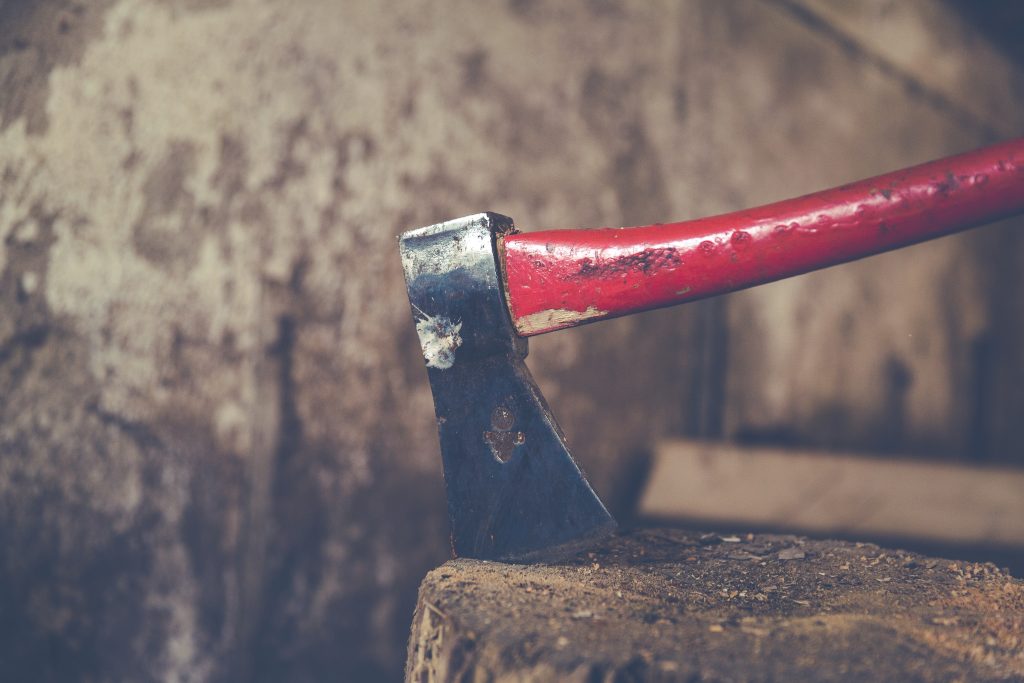 The Age Requirements to Throw Your Own Axe
When it comes to axe throwing for adults, the legal age requirements vary from state to state. Generally speaking, a person over 18 years of age is considered to be an adult and therefore able to participate in axe throwing at most venues. However, some states may require people under 21 years old to provide parental permission or accompaniment while they throw. Here at Lumber Jack's Axe Throwing, you only have to be 16 years of age or older.
The Popularity of Axe Throwing
Axe throwing has quickly become one of the most popular activities for groups and individuals alike. From bachelor and bachelorette parties to corporate team-building events, axe throwing provides a unique way to spend an afternoon or evening with friends and family. While there is no definitive single answer as to why axe throwing has grown in popularity since throwing axes is similar to other target sports. Is axe throwing safe? Yes, it is!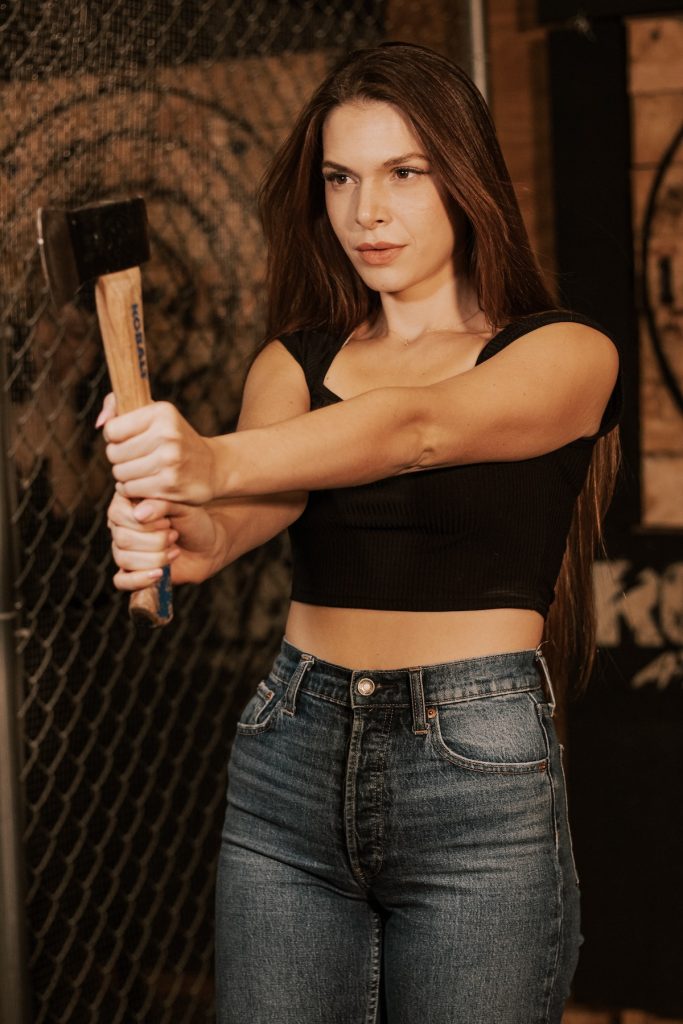 Throw Axes by Hand
Properly place the axe in your hand, it's important to learn the proper axe-throwing technique. To begin, stand about seven feet away from your target and hold the axe with both hands. Step back slightly and take a couple of practice swings before you throw the axe. When ready, release the axe in a smooth arc towards the center. Don't worry, we will go over the safety rules with you when you get here.
Axe Throwing for Other Personal Events
Do you plan of having an axe-throwing event with for close friend? Amazing, just let us know and call (833) 995-3550. You do not need to bring your own food when you come to us because our Experience Package includes it. Of course, we have all the equipment ready for you. Walk-ins are welcome and are sure to bring your valid ID with you. A legal guardian is necessary if you are under 18 years old and going to be participating. Save some time by signing the waiver online in advance. We hope to see you soon!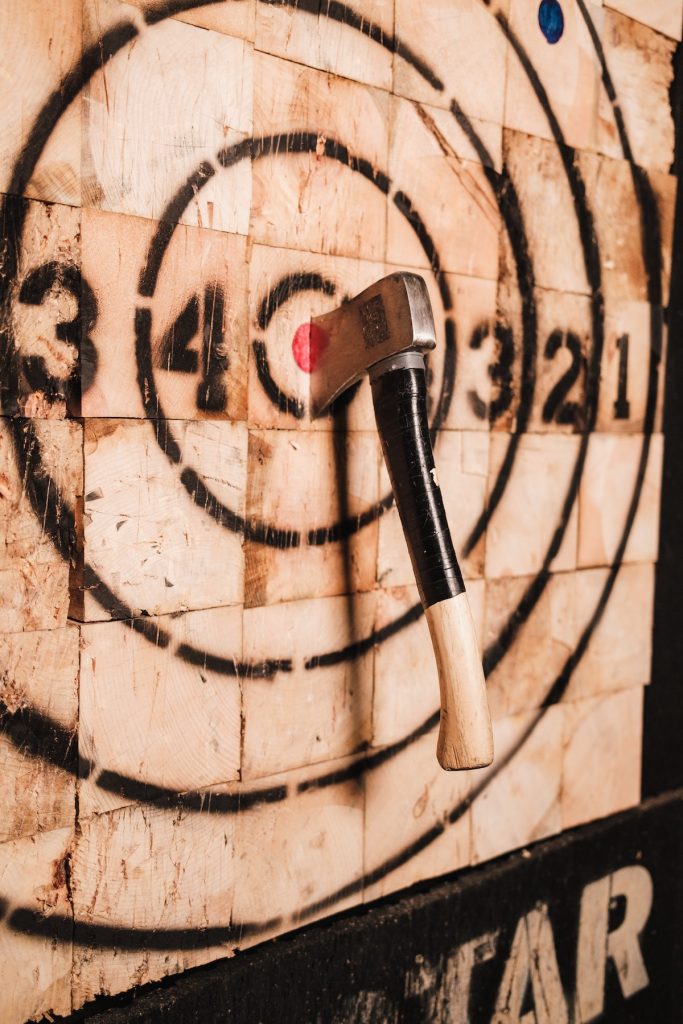 Frequently Asked Questions
How old should you be for axe throwing?
The age limit for throwing axes at Lumber Jack's Axe Throwing is only 16! However, all minors aged 16-17 must be accompanied by an adult.
Do I need to wear closed-toe shoes at Lumber Jack's Axe Throwing?
Yes, all participants must wear closed-toed shoes when participating in axe-throwing activities. We only require close toed shoes for your safety and the safety of those around you. It will also help to prevent any accidents from occurring while you are having fun.
Is axe throwing OK for kids?
Axe throwing can be a fun activity for kids if done safely and responsibly. However, it is important to keep in mind that the activity should only be attempted by children who are old enough to understand the safety instructions and abide by them. Kids under the age of 18 should not attempt axe throwing without supervision from an adult.
How long is the Winter Hatchet League at Lumber Jack's Axe Throwing?
The Winter Hatchet League at Lumber Jack's Axe Throwing is a season-long event that lasts for 8 weeks. Each week, players will compete to determine their overall standing in the league. At the end of the 8-week season, prizes are awarded to the top.
Do I need to arrive early at Lumber Jack's Axe Throwing?
We recommend that you arrive at least 10 minutes before your scheduled time slot to check in and get situated with our rules and regulations. This will ensure a smooth and safe experience for everyone.
Can I consume alcohol at Lumber Jack's Axe Throwing?
No, Lumber Jack's Axe Throwing is a strictly no-alcohol venue. We provide non-alcoholic beverages and snacks for your enjoyment.
Are spectators allowed at Lumber Jack's Axe Throwing?
Yes, we do allow spectators to watch and cheer on the players. However, please be aware that all guests must follow the safety rules and regulations of our facility. We also ask that you do not bring any outside food or beverages into the venue.