Are you looking for a unique way to make your next date night unforgettable? Ditch dinner and a movie and check out axe throwing!
There are tons of fun first date ideas, but axe throwing makes for the perfect date night. It makes for healthy competition and you get to see the humorous and playful side of your date, it's so much fun! Plus, who knows, you might even find out you have a talent for throwing an axe.
Lumber Jack's Axe Throwing Date
Axe throwing is one date idea that'll have you feeling like a badass. Whether it's a first date or a tenth-anniversary celebration, axe throwing is something different and exciting that neither you nor the person you're dating will forget. An axe-throwing date night is a great way to challenge yourself, test your accuracy, and have an unforgettable time competing in a thrilling activity with your date.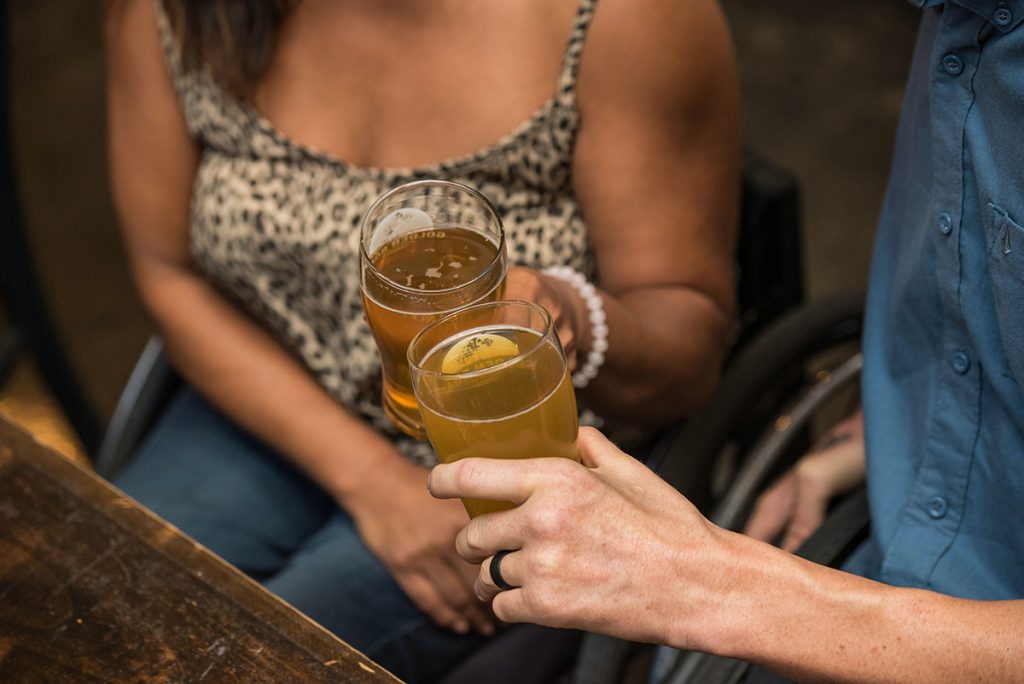 At Lumber Jack's Axe Throwing, we offer full-range throwing lanes that come complete with an experienced coach who will help you perfect your aim. Whether you're looking for a fun game for first dates or an exciting way to celebrate an anniversary, an axe throwing place like Lumber Jack's is a great date idea!
Call today to book a reservation at Lumber Jack's Axe Throwing for your next date night!
Frequently Asked Questions
What should I wear for axe throwing?
Axe throwing is a great way to get active and have fun, so wear comfortable clothes that you can move around in. Pants or shorts with closed-toe shoes are recommended for safety.
What should I expect from an axe throwing experience?
Generally, axe throwing is a fairly low-key activity that takes place in an enclosed area with experienced instructors. You'll be provided with any necessary equipment and taught how to handle axes safely and accurately.
Are there age restrictions for axe throwing?
Yes, guests must be at least 16 years old to participate in axe throwing at Lumber Jack's Axe Throwing. Those 18 or older must show a government-issued photo-ID upon arrival.
How early do I need to show up to throw axes?
Please make sure to arrive at Lumber Jack's Axe Throwing at least 10 minutes before your reservation time.